For career changers
New career as a road builder (m/f/d)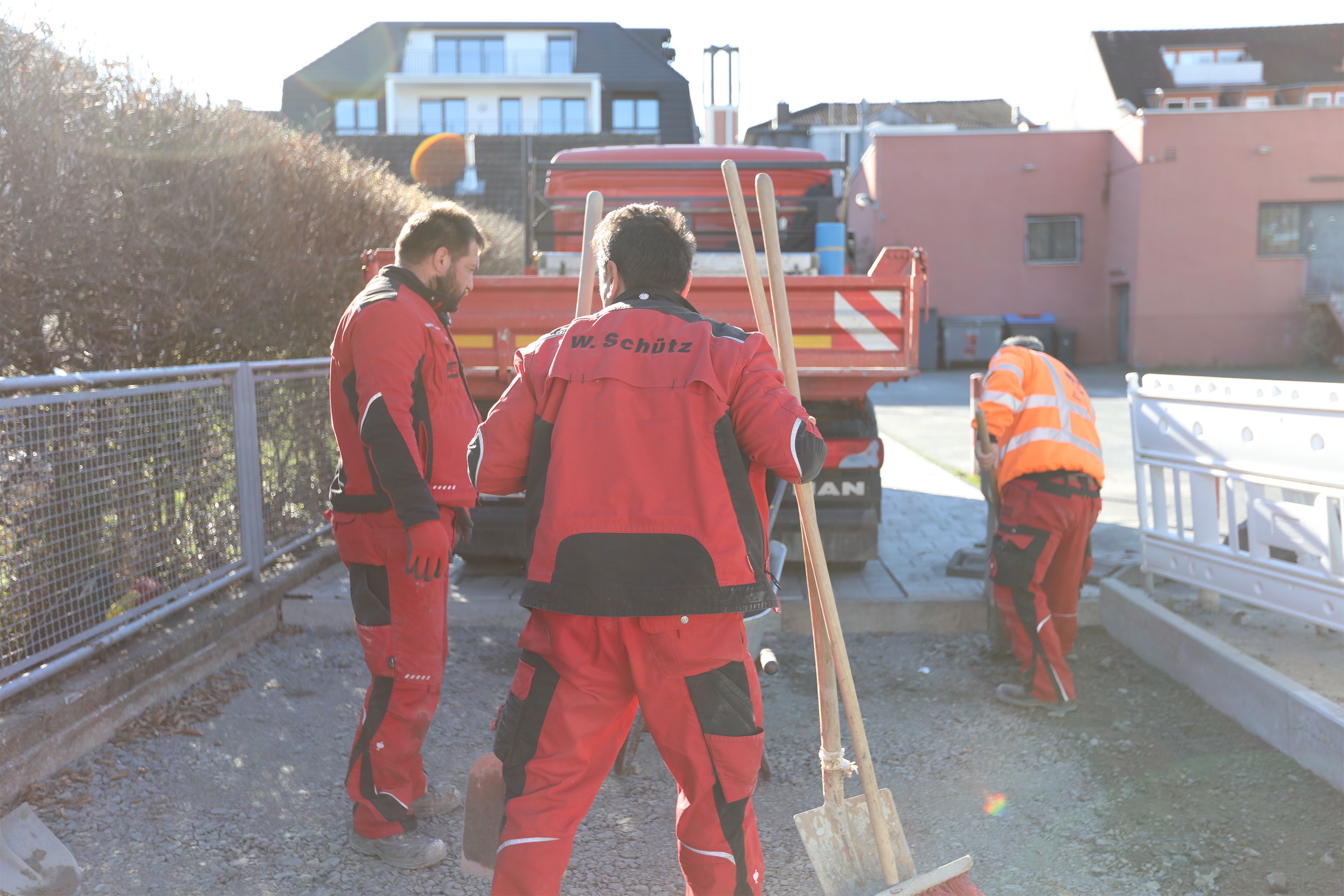 If you want to get your hands busy in a future-proof industry, you are always welcome in our company!
Do you have a building construction or manufacturing background and are looking for a new challenge due to the current economic situation? Do you come from a different sector, but have always had an interest in working in the construction industry? Then it is high time to get in touch with us.
At our company, you will find a future-proof and cooperative working environment in which you can bring all your strengths to bear as part of one of our road construction crews in the Rhine/Main region. Thanks to a wide range of further training opportunities, nothing stands in the way of your personal development.
Our high quality as an employer is confirmed not least by an employee survey carried out anonymously in September 2022.
of all respondents are satisfied with their work environment and job content
of all respondents have a top relationship with their colleagues
recommend the company as an employer
* The survey was conducted by BauPlus GmbH Consulting from 15.09. to 22.09.2022. The statistics are based on 57 anonymously completed questionnaires.
Get started quickly:
Our trial offer
If you apply to our company as a career changer, you will usually be assigned to one of our construction crews for 1-2 weeks on full pay. This trial period serves to familiarise you with the requirements of our work, but also for us to see what strengths you bring with you and in which areas further training makes the most sense.
If we have sparked your interest, please send us an application as a career changer.
Apply now
Use our application form or write us an email.
"*" indicates required fields
You can also send us your application documents by post:
Wilhelm Schütz GmbH & Co. KG
attn. Ms. Irina Voos
Zur Quelle 6
35781 Weilburg