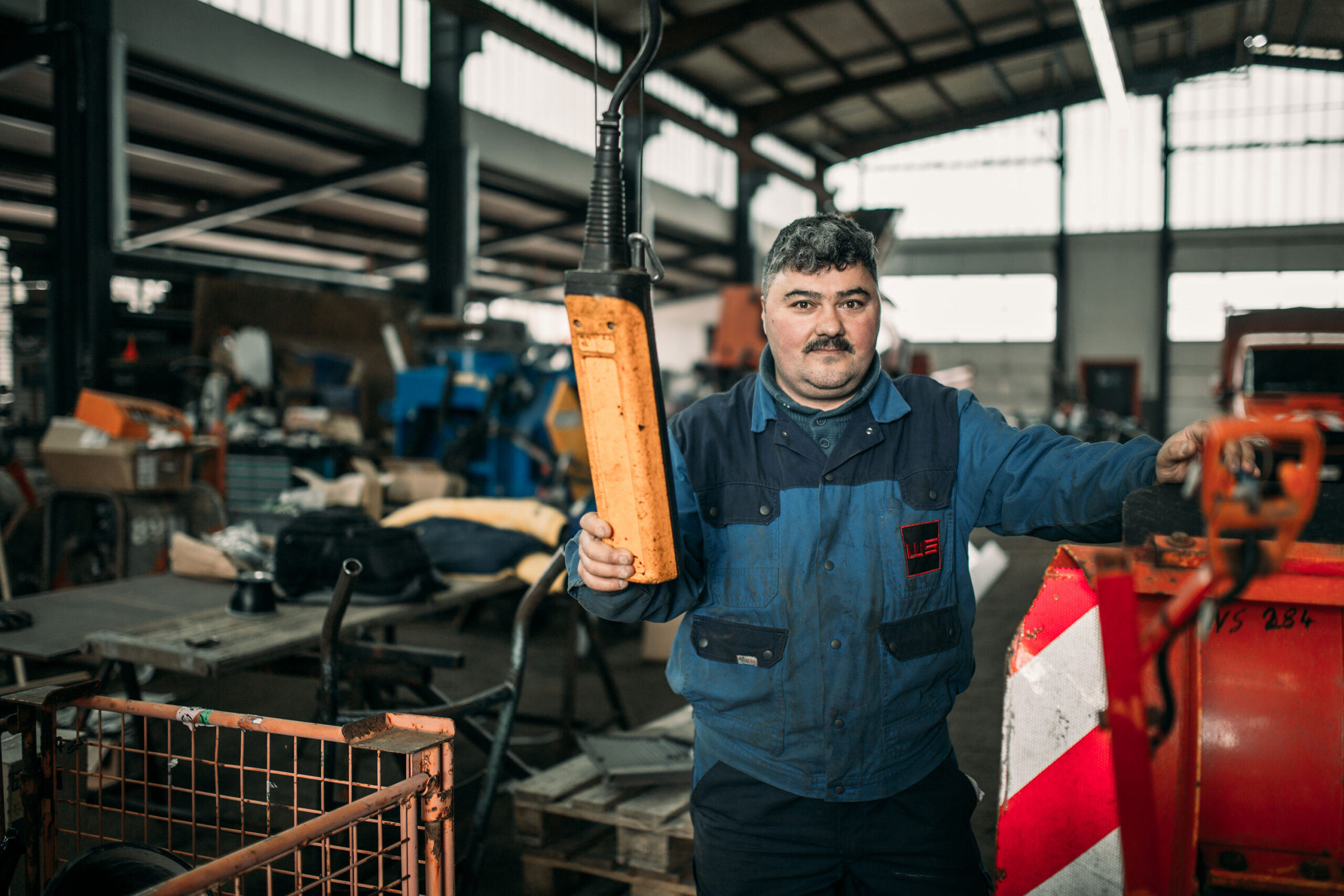 No matter if you strive for more responsibilities or advanced training opportunities – we will respond to your individual situation!
A good employer not only gives clear guidelines, but also listens to his employees and responds to their individual wishes and needs. We recognise your potential and help you to make the best possible use of it.
» The company kept its word and offered me a varied working environment that could serve as the basis for my bachelor thesis on process optimisation in a medium-sized construction company. «
Lina Schröder
From intern to dual master's student to operative controller
» As a construction supervisor and dispatcher, solving problems is one of my tasks. The daily planning of personnel, equipment and material deployment, as well as the management of construction sites, always presents new challenges. «
Sven Bergmann
From temporary worker to construction supervisor and dispatcher
» I am the 2nd generation to work in the company, and my little son will be following soon as an excavator driver. After many years on the construction sites, nowadays I contribute from my desk to a smooth workflow. «
Jörg Schwarz
From locksmith to foreman to dispatcher
» Studying and working at the same time is exhausting at first, but it is definitely worth it! Today I work as a construction manager and am glad to have gone this way. «
Sebastian Goll
Paving his own way from woodworker to construction supervisor
» Fun at work is absolutely necessary. If you don't have fun anymore, you better stop and reorient yourself. «
Jörg Gutjahr
Paving his own way from road building-apprentice to certified foreman
Become a Schütz apprentice.