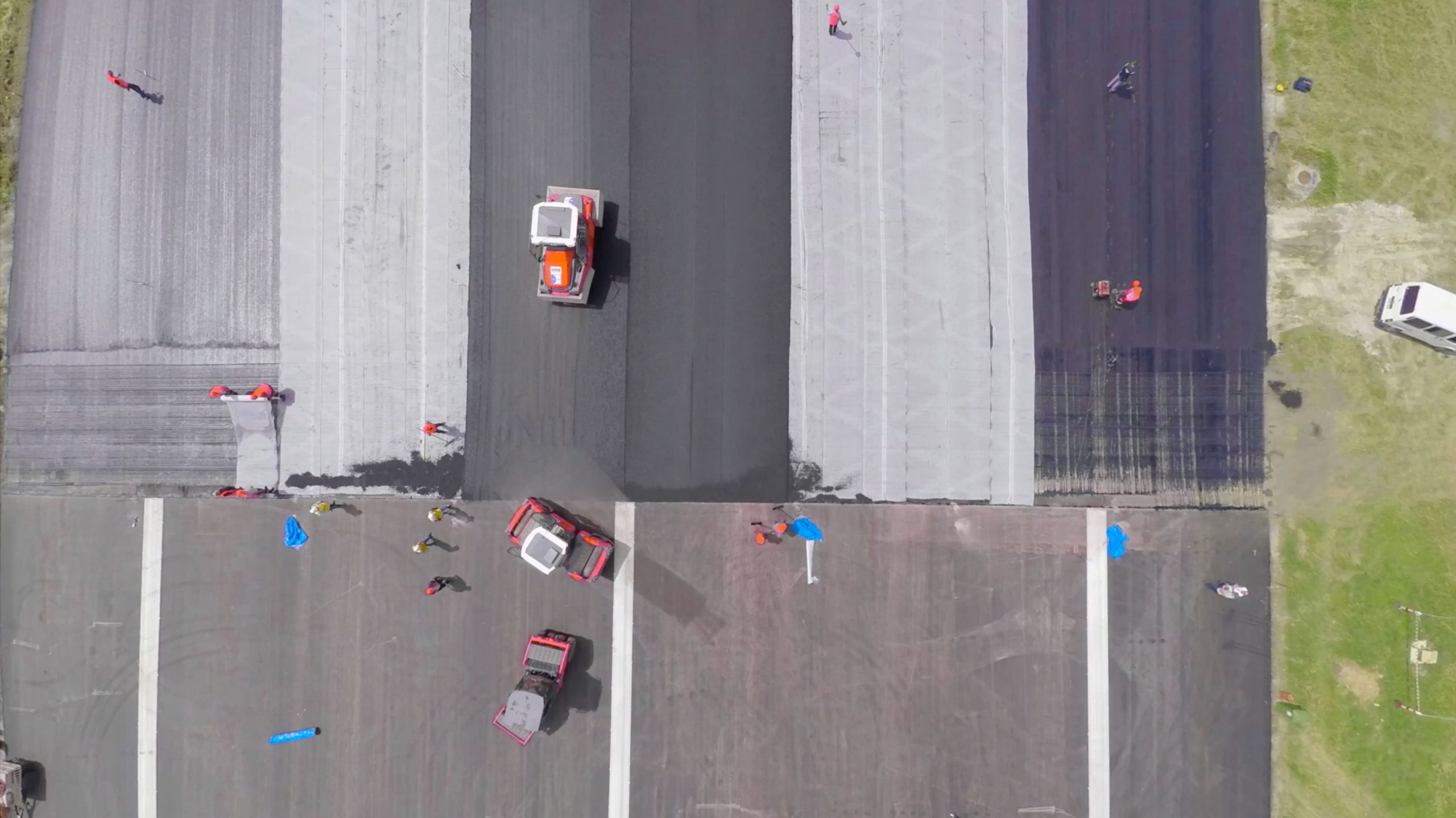 A construction material that can simply do more…
Mastic asphalt is a flexible building material that can be used in many areas, including mastic asphalt gutters in road construction, the restoration of bridge surfaces and their sealing up to interior floor construction.
Our company carries out mastic asphalting and sealing and has its own machinery specialized in this work, as well as employees who are always at the cutting edge of technology through continuous training.
Mastic asphalt in residential construction
A smart alternative for your interior design.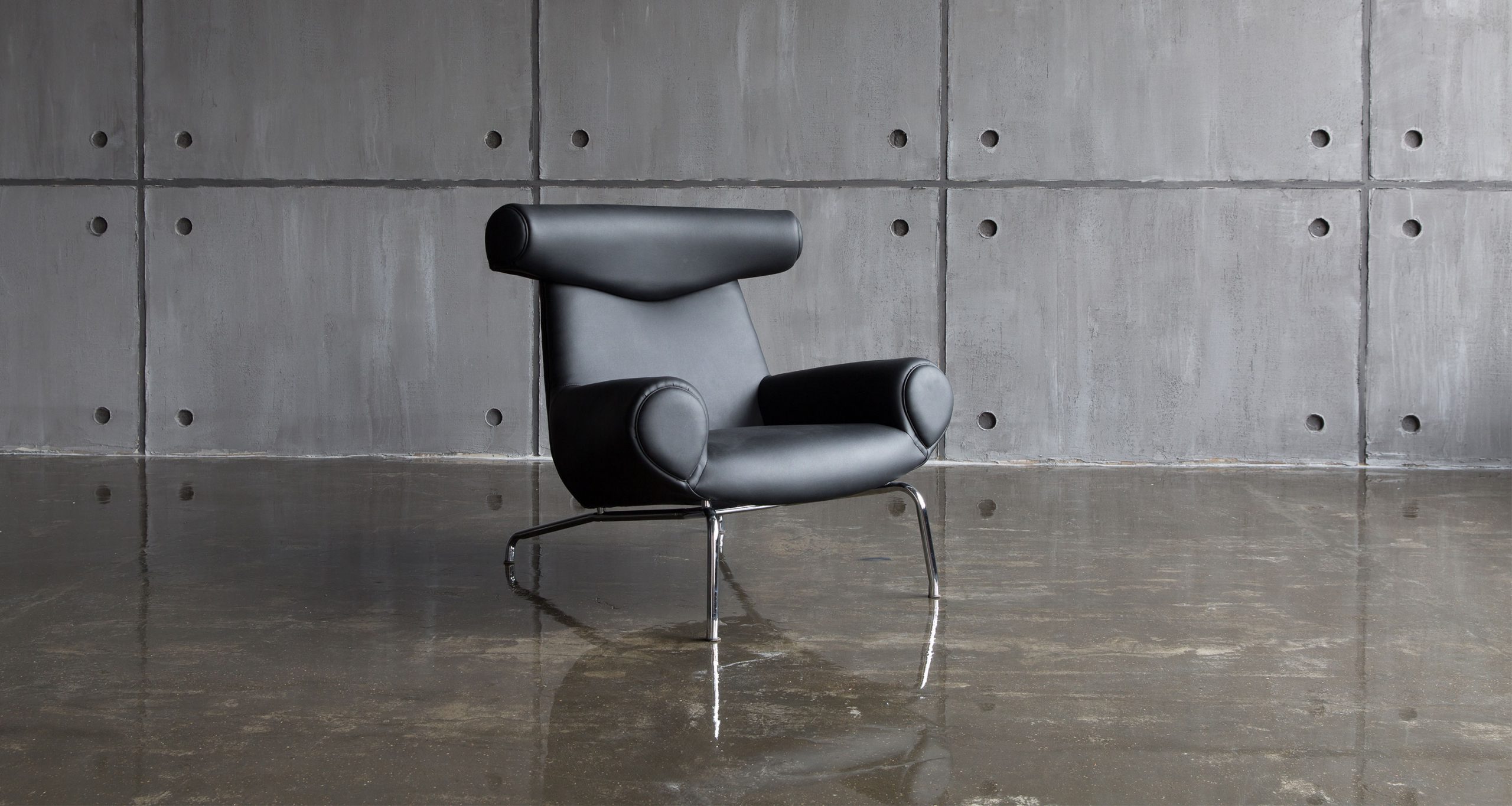 In building construction, mastic asphalt is used as a floating screed. Its low construction height and low weight make it ideal for renovating old buildings.
With a mastic asphalt screed, long waiting times are avoided: It requires neither drying nor setting time and is ready for covering after cooling.
Due to the individual composition of the aggregates in the mastic asphalt and the subsequent grinding, mastic asphalt offers a wide range of surface designs and is therefore a must for every planner and architect to set accents in new buildings.
Industrial screed
The formula to withstand extreme loads.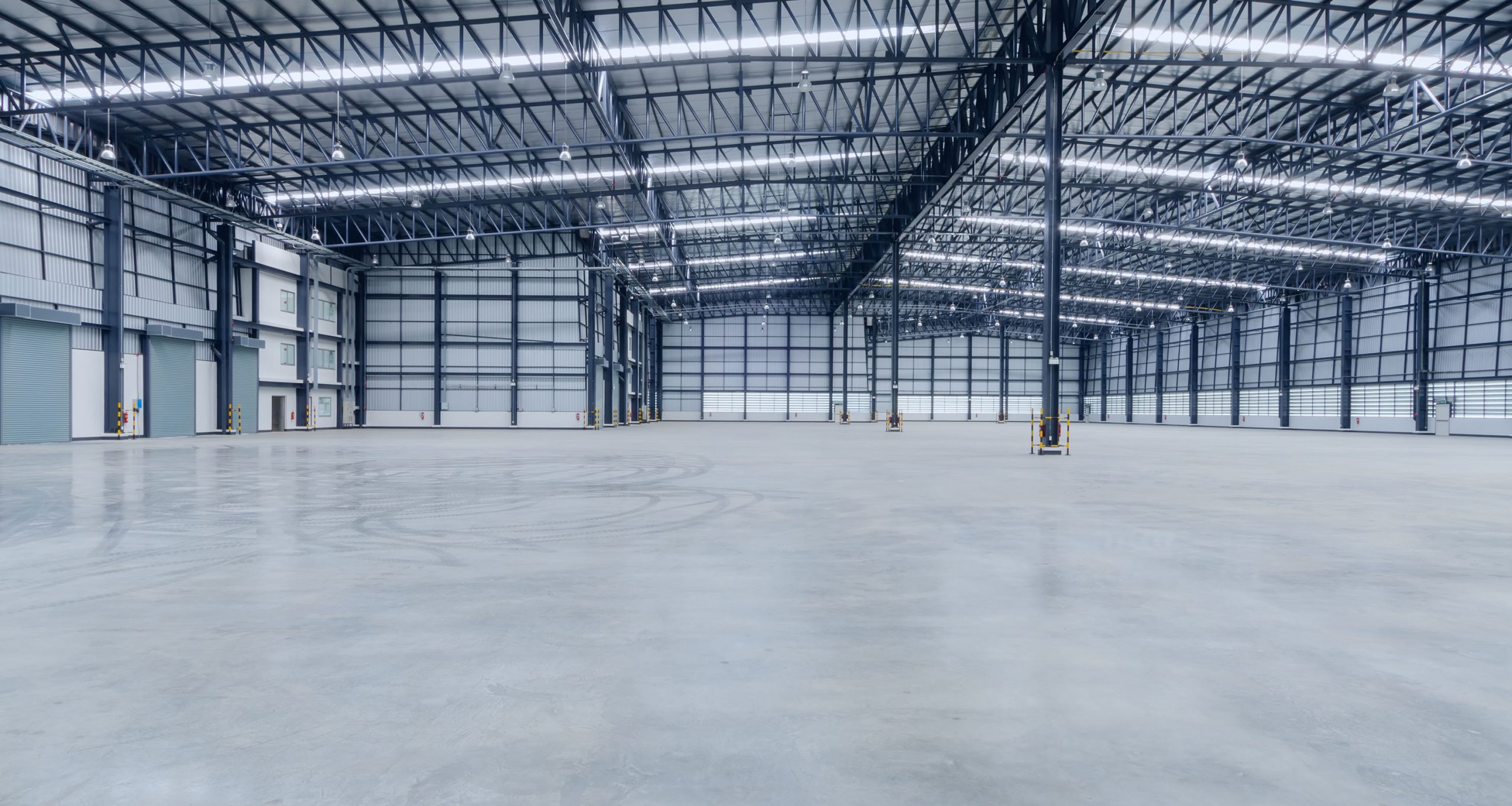 In industry, screeds are not only subject to high traffic loads, but also to mechanical and chemical influences.
With a targeted selection of the mix in its formula, this is the best alternative to counteract heavy loads. With an additional coating, the covering can be enhanced not only visually but also functionally with markings and pictograms.
Parking areas / Underground garages
Long lasting protection.
Due to the constant stress from moving traffic, high stand loads, precipitation and melt water as well as chloride input from road salt in winter, car park coverings and the underlying construction are subject to enormous stress.
Mastic asphalt in combination with a bitumen welding sheet has proven in the past to be one of the best construction methods for sealing parking structures and guarantees long-term protection of the building fabric.
By installing a two-layer mastic asphalt, it is possible to repair wear damage to the surface course without damaging the waterproofing.
Mastic asphalt in bridge construction
Protective layer and top layer at the same time.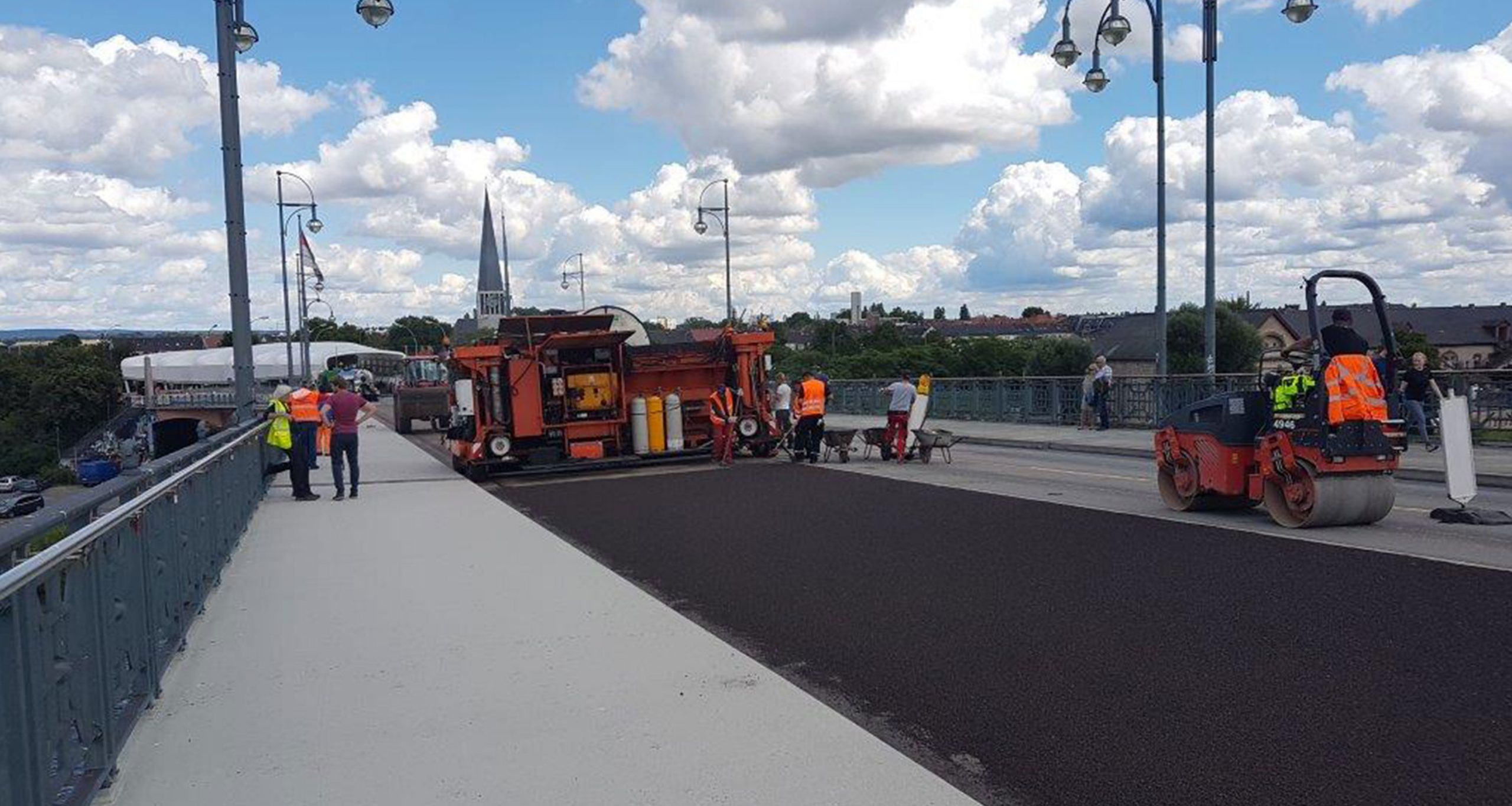 Due to the constant increase in traffic density on German roads and bridges, a highly loadable and durable asphalt is necessary for the construction and rehabilitation of bridges.
On bridges, mastic asphalt as a protective layer and wearing course reliable construction method which has proven its durability, stability, resistance to vibration and grip. In combination with a bitumen welding sheet, mastic asphalt protects the bridge structure from damage.
Systems according to WHG
Mastic asphalt as sealing surface.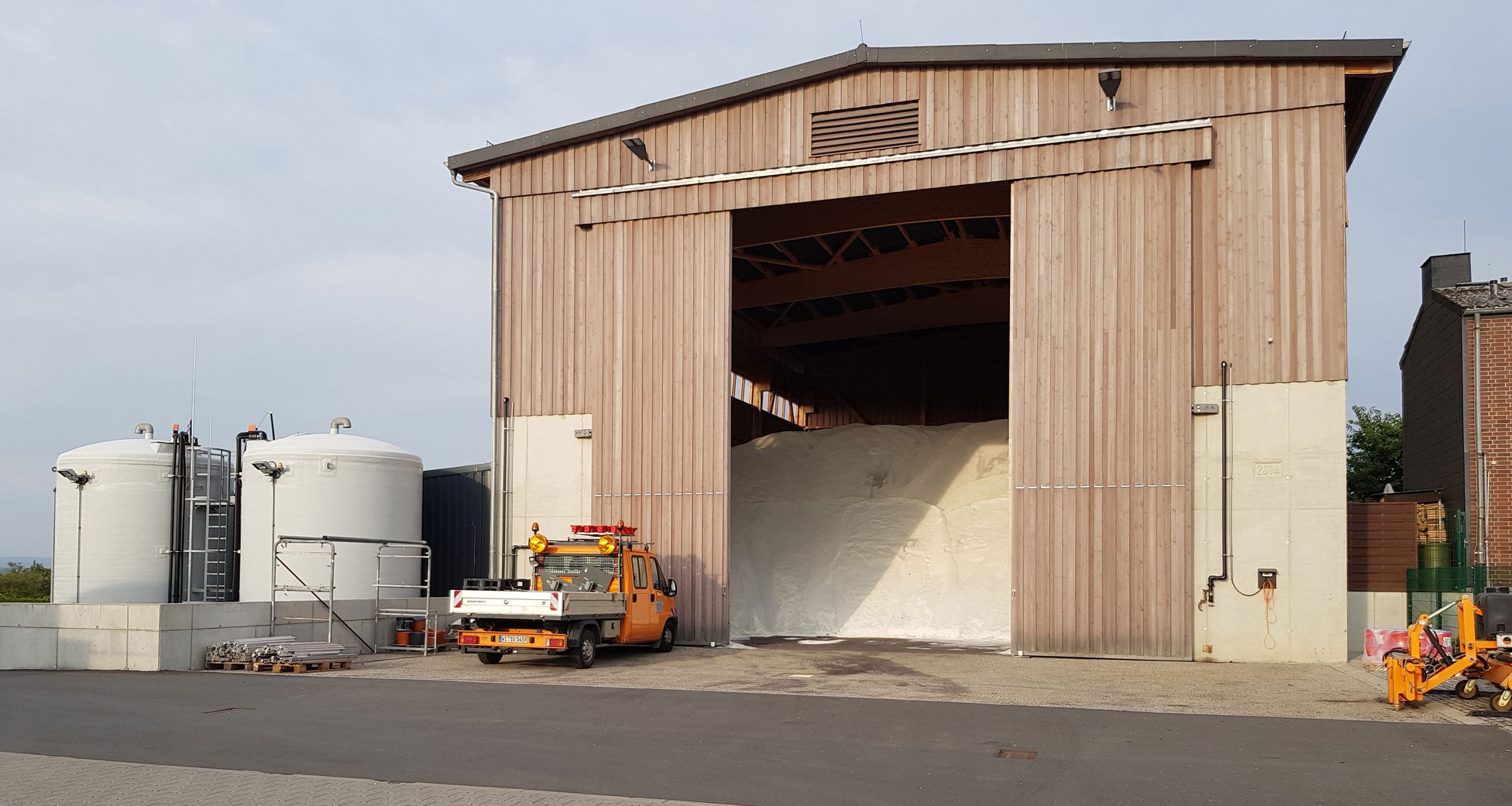 Systems for storing, filling and handling water-polluting substances must have material-impermeable fastenings as a secondary barrier in accordance with the Water Resources Act.
In the event of a leakage, this surface must be impermeable until the leakage is detected and the materials can be disposed of in an environmentally friendly manner. Due to its low void content, mastic asphalt is impermeable to liquids and water vapour. Seamless laying makes mastic asphalt a particularly good sealing surface. Wilhelm Schütz has the necessary approval for processing and is a certified specialist company according to § 62 WHG.
Mastic asphalt in road construction
The ideal long-term solution.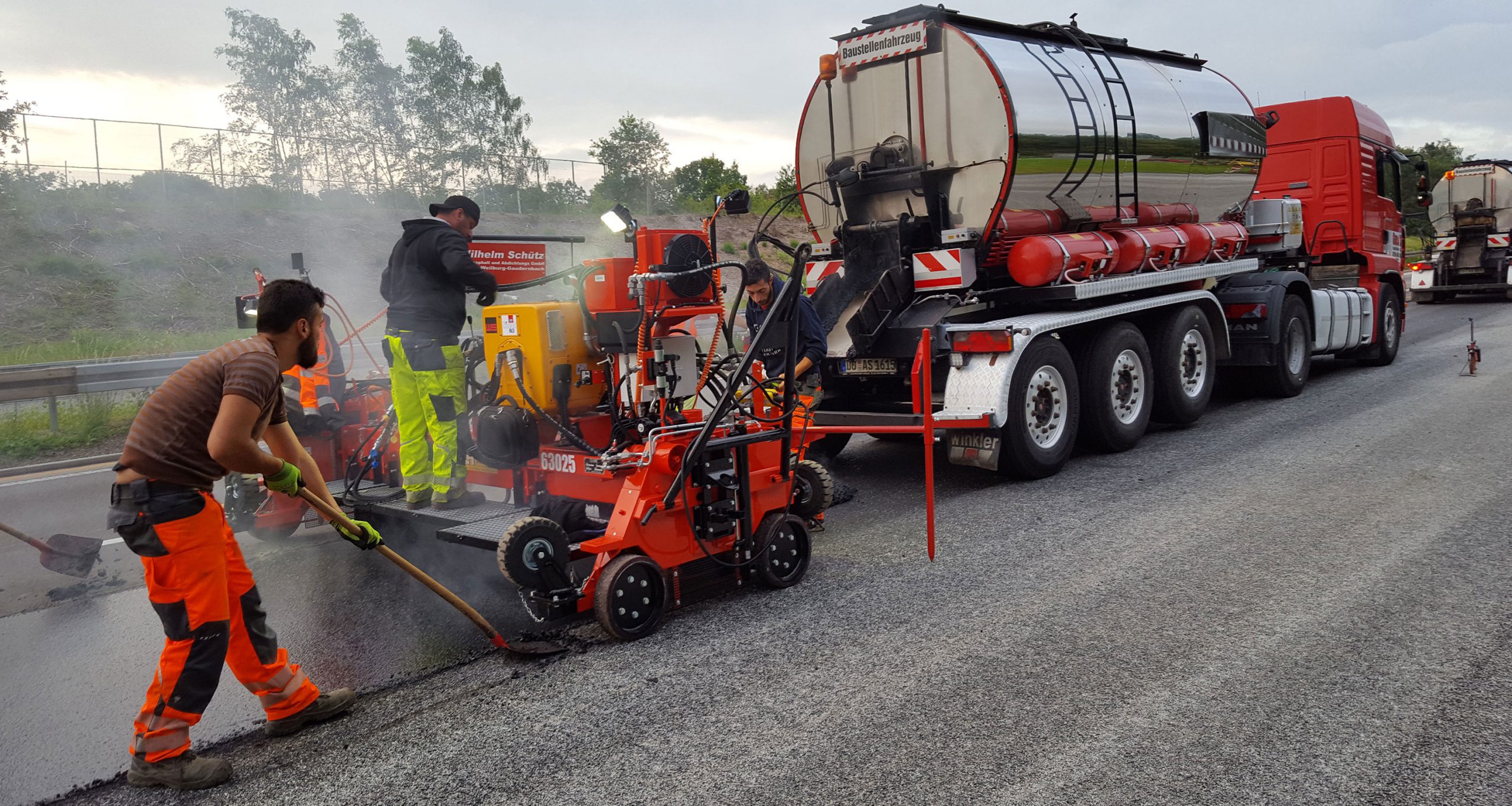 Due to its broad applicability, mastic asphalt is not only used for sealing car parks and bridges, but also in municipal road and urban development.
The low-cavity mixture is an optimum solution for repair work in the event of road break-ins or fire damage to road surfaces after accidents, but also for the construction of drainage channels, as it can be installed by hand and does not require compaction.
The special formula "WS – Struktur" combines the high practical value of mastic asphalt with an attractive appearance. After installation, the pavement is sanded down in several operations using special tools until the chippings become visible. In order to achieve optimum surface properties, such as slip resistance and uniformity, coordinated abrasive grits are used. The surface is sealed in the last step. The result is a road surface covering that is very durable, yet extremely low-maintenance and characterised by its special structure. WS – structure can be varied in colour and structure by the choice of minerals and can thus be adapted to the wishes of the client or the environment.
Want to learn more about the many application for mastic asphalt? Let our professionals advise you directly.
Curious about our measures for a sustainable work environment?
Sustainability
in construction.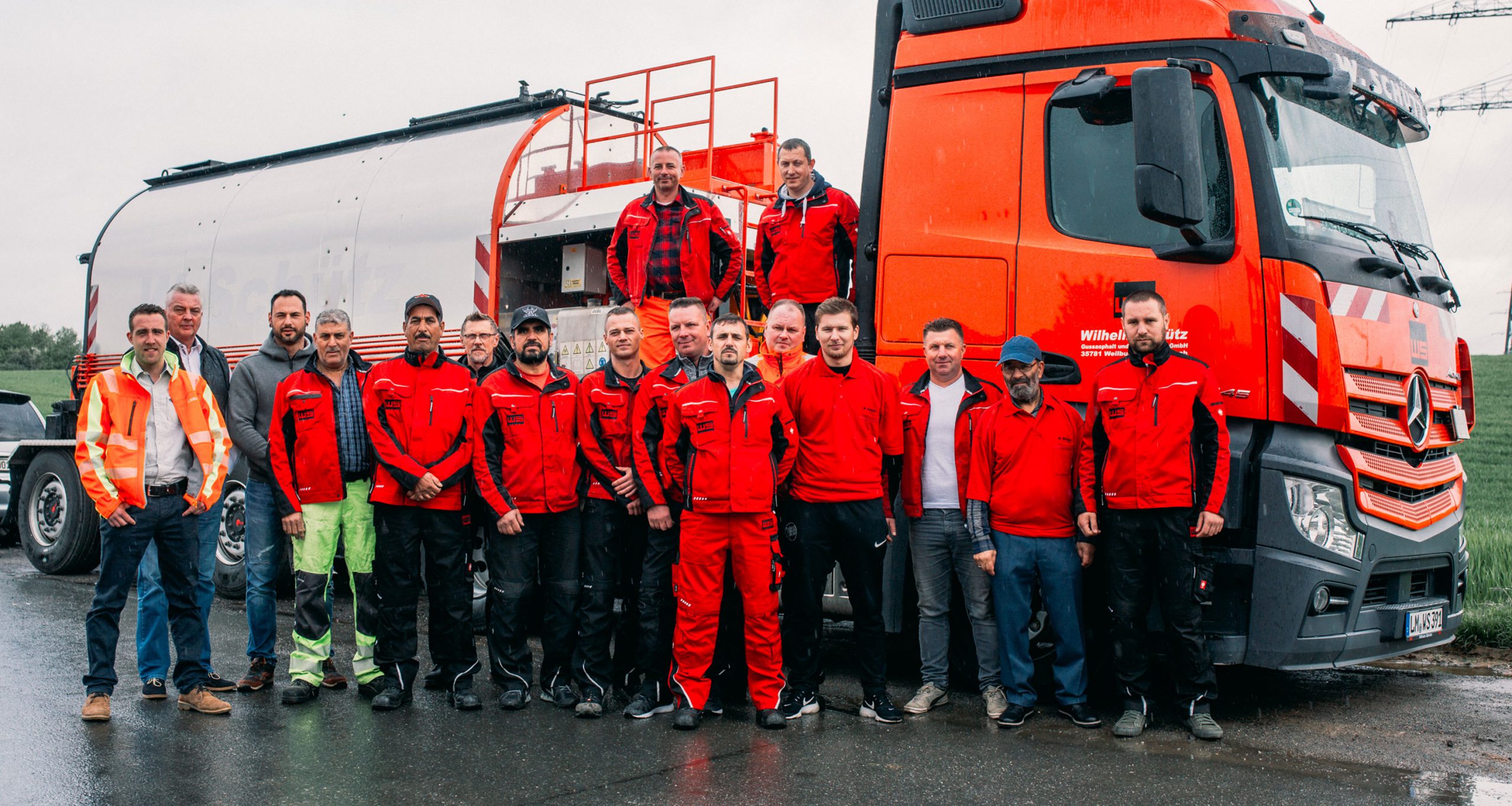 Our striving for sustainable construction methods also applies to our own team. When paving mastic asphalt, employees are exposed to concentrations of bitumen vapours and aerosols, some of which exceed the legally permissible limit values.
By reducing the viscosity of the bitumen using temperature-reducing additives, the exposure can be reduced by up to 75%. In Berlin, the Schütz Construction was awarded the 2002 Hazardous Substance Protection Prize for its contribution to reducing the temperature when paving mastic asphalts.
We also operate the first mixing plant in Hessen (among the top ten mixing plants in Germany) to receive the EMAS certification.