Frankfurt – Stresemannallee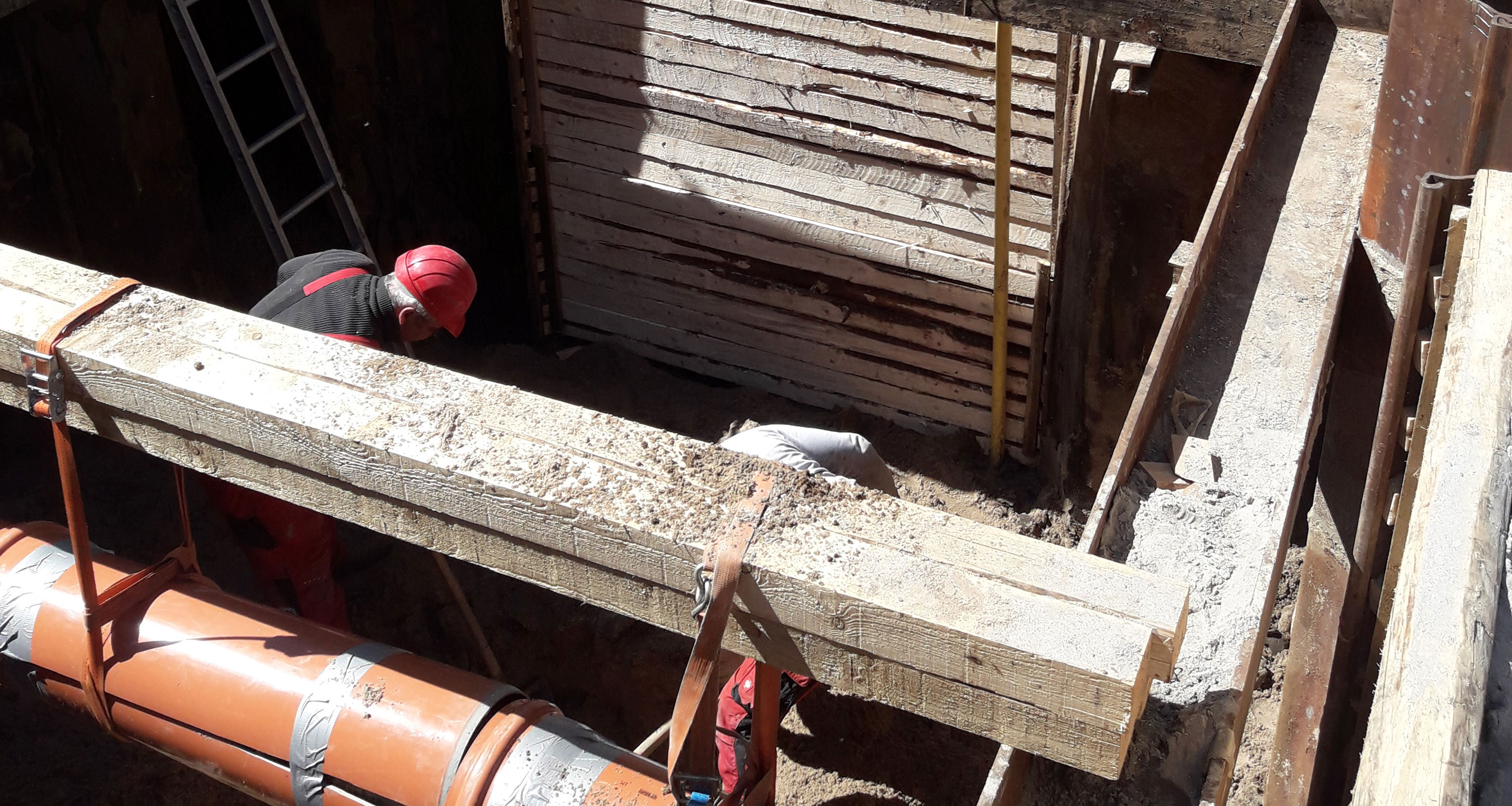 Client
City Stadt Frankfurt
Office for Road Construction and Development
Construction time
March 2020 to July 2020
Frankfurt, Complete renewal of Stresemannallee between Bodenbacher Weg and Karlsbader Straße
Main works
Basic construction with soil replacement, laying of a sink box collector pipe and connection to the city canal using a bricked shaft.
Overview
approx. 1.300 m² of road surface
approx. 300 t tar-containing disposal
approx. 1.200 t soil disposal
approx. 150 m collector pipe Stb DN300
approx. 180 m sinkhole pipe DN 150
4 shafts, 1 of them bricked
Special features
Due to the city canal under the nearby railroad system a new collector pipe was necessary. This was connected to the sewerage system using a bricked shaft bottom section (waterproof shoring was tendered).