Company Schütz receives seal of innovation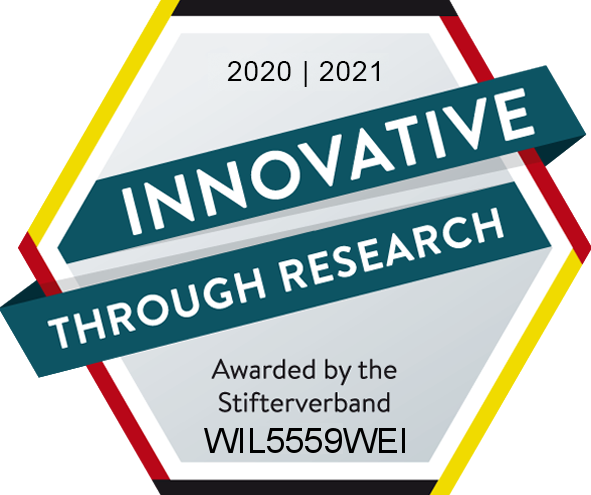 Since 1924, the year we started "paving your way", we have been continuously striving for the best solutions, both for our customers and our environment. In order to always be one step ahead, in addition to ideal project planning and execution, we pay special attention to the field of "research and development". This was recently honoured by the Stifterverband with the research seal of approval "Innovative through Research". We would like to express our sincere thanks for this. For the Schütz company, the term "research" has always been associated with self- improvement and further development. Because only those who develop themselves further and passionately strive for something new can achieve innovation.
Since 2014, the Stifterverband has been awarding the "Innovative through Research" seal to researching companies for the special responsibility they assume for the nation and society. Stifterverband is one of the largest private science sponsors in Germany. In addition to its commitment to young academics, excellent universities and top-level research, it is also responsible for examining and evaluating the German research and innovation system. How much does industry invest in research and development in Germany? What impact does this have on the future viability of this country? These questions are the focus of the R&D survey that the Science Statistics Unit of the Stifterverband conducts annually on behalf of the Federal Ministry of Education and Research.